Lower Moss Wood has been an educational reserve and wildlife hospital for over thirty years.
Ray Jackson, with help from his band of volunteers has been providing a place for schools, disabled visitors, environmental groups and many others to come and enjoy the countryside, learn about conservation and the environment and have a good day out.
It has also provided a place where injured animals and birds can recover and rehabilitate, before returning to the wild.
The reserve is a haven for wildlife and is not open to the general public other than by prior arrangement only to organised parties such as schools, societies, natural history parties, and groups with disabilities.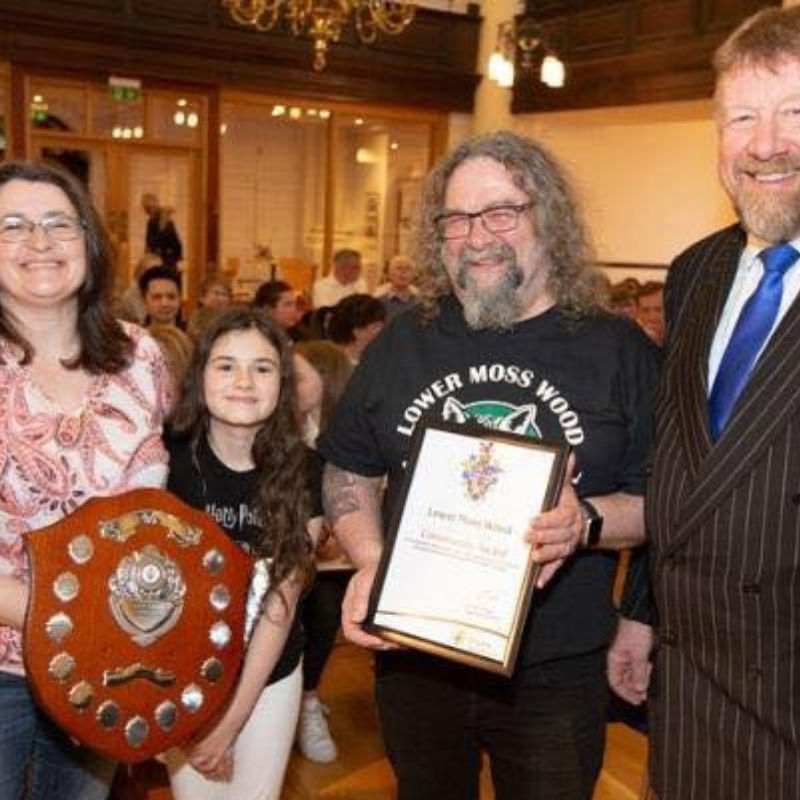 Ray Jackson is the Warden at Lower Moss Wood and he has given more than 50,000 children and adults an insight into the great outdoors.
After working in engineering, Ray followed his passion for nature and began working at Lower Moss Wood in 1988, and was later appointed warden.
When someone brought two orphaned fox cubs to him 20 years ago, Ray left home and started living in a caravan on-site so he could care for them. People then started bringing him sick and injured wildlife, and so Ray began operating a wildlife hospital. Since the hospital was founded, the number of wildlife casualties has increased, now totalling around 2,000 animals each year. And relies on a team of dedicated volunteers to help run the wildlife hospital
A brand new hospital building opened thanks to a generous legacy donation, and as though history was repeating itself, the first patient was again a fox cub.
Ray was awarded an MBE for services to animal welfare and to the community of 2006, but says he would not be able to do everything he does without the help of his volunteers and family.
Get in touch
If you have any questions about Lower Moss Wood, we're here to help.