What it's like to volunteer at Lower Moss Wood?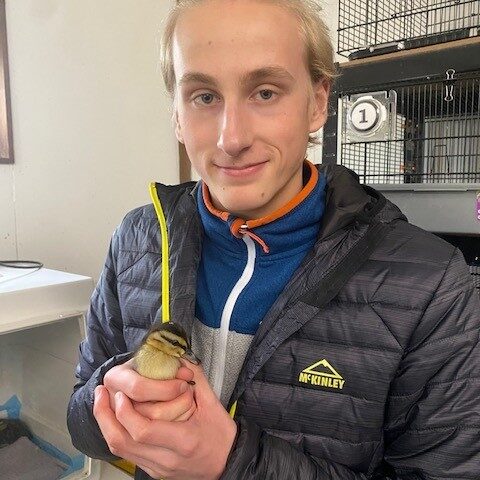 "Since I was young I've been really interested in animals, plants, environments and habitats, and have always wanted to care and conserve for whatever I can. Lower Moss...
There are many volunteer opportunities available at Lower Moss Wood.
You choose the time and day you are available to work and that will then be entered onto the Rota. The Spring and Summer months are our busiest time of the year. If you cannot offer a set time and day, then you are still welcome to volunteer as a floating volunteer on a when available basis.
We need volunteers to help in the wildlife hospital and in the outside enclosures. This includes all aspects of animal husbandry, such as food preparation, feeding, cleaning of enclosures and equipment and mucking out.
Other volunteer opportunities are in woodland management. This includes maintaining the pathways and walkways, scrub clearing, maintenance of hides and keeping the watercourses clear.
There is also a need for general maintenance throughout the year, which comprises of building and repairing enclosures such as aviaries and animal pens and other repair work, including the area around the study centre.
Due to what's involved, the minimum age for volunteers is 14 years accompanied by an appropriate adult. 
Inspired to volunteer?
Fill in the volunteer application form below by downloading the PDF form, printing off and emailing back to us.
Download the PDF volunteer application form:
Hit the download button, fill in the form and then send back to hospital@lowermosswood.com
Get in touch
If you have any questions about Lower Moss Wood, we're here to help.